Art of Problem Solving
AoPS Online
Math texts, online classes, and more
for students in grades 5-12.
Visit AoPS Online

j
Beast Academy
Engaging math books and online learning
for students ages 8-13.
Visit Beast Academy

j
AoPS Academy
Nationwide learning centers
for students in grades 2-12.
Visit AoPS Academy

j
Welcome to Beast Academy, where we share our love of math and puzzles to inspire the next generation of math beasts!
Why We Created
Beast Academy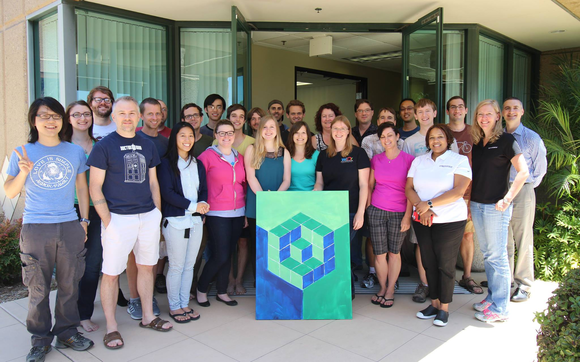 The AoPS team with a few of our friends from
MATHCOUNTS
, a middle school program that inspired many of us when we were students.
Beast Academy was created by the Art of Problem Solving team that has trained tens of thousands of outstanding middle and high school math students since 1993. As we prepared these students for the rigors of top-tier universities and internationally-competitive careers, we often wondered why there aren't more students who enter middle school loving math the way AoPS students do.
Beast Academy is our attempt to solve this problem by presenting mathematics as the beautiful, creative discipline it is. We do so with challenging problems, engaging explanations, and a focus on the hows and whys of mathematics. It's the curriculum we wish we'd had when we were aspiring math beasts ourselves.
Jason joined AoPS in 2010 to lead development of the Beast Academy curriculum. He authors the Beast Academy book series and helps manage the design and development of BA Online. Before joining AoPS, Jason taught and coached math in North Carolina and authored his first book, Competition Math for Middle School. He enjoys puzzles, running, skiing, and playing in the pool with his own little math beasts, Parker and Ada.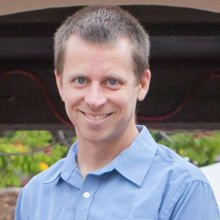 Jason Batterson
BA Headmaster
Philip joined AoPS in 2018 as a developer after obtaining a Ph.D. in Mechanical Engineering from the University of Tennessee and a B.Sc. in Mechanical Engineering from Florida International University. During his doctoral studies, he has developed computational tools to model probability-based fracture mechanics, even developing software for a USAF research affiliate. Since 2015, Philip has mentored kids at a STEM-based summer camp within the Bahamas.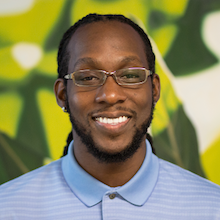 Philip Clarke
Software Engineer
Sophia is a homeschool alumna with a B.S. in math from UT Austin. She has published research in algebraic combinatorics, fenced in the Junior Olympics, and attended ARML with the Texas team every year since 2011. The rest of the time, she enjoys board games, the poetry of Gerard Manley Hopkins, and arguing that Mathcounts used the wrong tiebreak procedure when she was in 7th grade.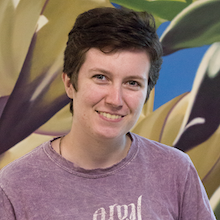 Sophia Dever
Curriculum Developer
Kyle joined AoPS in 2012. He earned his degrees in Mathematics and Biology from the University of Texas at Austin. After graduating, he joined Teach For America (TFA) to help close the achievement gap in low income communities. He enjoys dancing poorly, and as a matter of principle will only buy prime rib if the number of ribs is actually prime.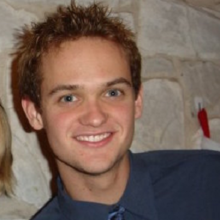 Kyle Guillet
Curriculum Developer
Aaron joined AoPS in 2017. His PhD is in Media Arts and Technology from the University of California, Santa Barbara, focusing on audiovisual representations of mathematics. Aaron has had the privilege of teaching the next generation of math superstars for many years at the CTY and HCSSiM summer math programs. Outside of math, he enjoys designing experimental electronic music, playing the piano and percussion, chess, Xiangqi, Go, and badminton.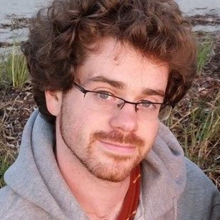 Aaron Demby Jones
Curriculum Developer
Richard joined AoPS in 2018 as a developer. He holds a double major in theatre and mathematics with an emphasis in secondary education from University of California, San Diego. Before AoPS, he was a self-taught software test automation engineer. Outside of work he designs original origami models, writes tabletop roleplaying games, knits, and does archery.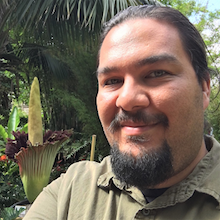 Richard Kreutz-Landry
Software Engineer
Corinne attended her first math competition in the 5th grade and continued competing through her high school years. While attending Mount Allison University, she fell in love with coding and switched over to computer science competitions. After graduating with a combined major in Math and Computer Science in 2015, she was very happy to join AoPS in a position that lets her combine her passion for mathematics, teaching, and computer science.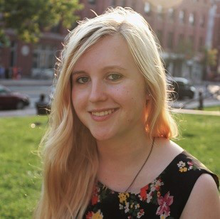 Corinne Madsen
CTO
Palmer joined AoPS in 2012 shortly after graduating from Harvey Mudd College. As a math contest participant, he was honorable mention on the USAMO in 2007, a US IMO team candidate in 2008, and a top 15 finisher on the Putnam in 2009 and 2011. Outside of mathematics, Palmer solves and writes logic puzzles. He solves them fast enough to have been named the US Puzzle Champion in 2011, 2013, and 2014, and World Puzzle Champion in 2011.
Palmer Mebane
Software Engineer
The actual date that Erich "joined AoPS" is still in question. After eight years as the Lead Illustrator of AoPS's Beast Academy math series, he is now the Art Director for all Beast Academy curricula. Erich doesn't have a degree in mathematics, but he draws awesome creatures doing math better than anyone else in the office, so he has that going for him. He has been drawing since he was old enough to hold a crayon and has put that experience to good use in his 20 years as a professional illustrator.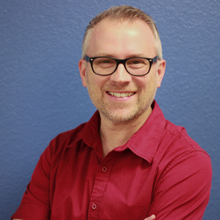 Erich Owen
Art Director
Chris is old enough to have used a slide rule before calculators were a thing. High school math competitions led to a math/physics double major at Rutgers University. A physics Ph.D. at the University of Pennsylvania followed, including three years of TA'ing calculus. He joined AoPS in 2016. In his spare time, Chris choreographs contra dance, collects Eurogames, studies TV animation, and sleeps in on weekends.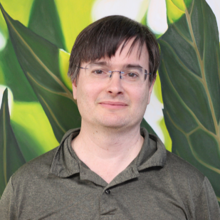 Chris Page
Curriculum Developer
Mark graduated from the University of Minnesota with a degree in mathematics. He bounced around a lot of different math topics and decided they're all pretty cool. He is passionate about mathematics history, music, and baseball. He also learned how to play squash, and does two podcasts to stay in touch with friends.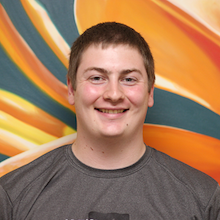 Mark Richard
Curriculum Developer
Paul joined AoPS in 2013. He first discovered his love of mathematics in high school, when an inspirational teacher introduced him to the Pomona-Wisconsin Mathematics Talent Search. He went on to earn his Bachelor's and Master's degrees in mathematics from Pomona College and the University of California, San Diego. In his free time, Paul enjoys making music, playing adventure games, and writing computer programs for mathematical problems.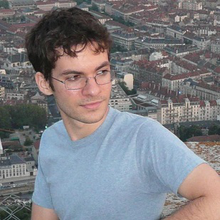 Paul Salerno
Software Engineer
Anakaren earned her degrees in Mathematics and Art Practice from UC Berkeley, where she worked on combining her art practice and fascination for math through various projects based on fractals. In her free time, Anakaren likes to play board games, work on art projects, cook, and, when possible, she helps out at a family owned candy factory that specializes in dulce de leche and other traditional Mexican candies.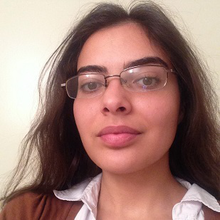 Anakaren Santana
Online Curriculum Lead
Greta first started as a freelance colorist and artist for the Beast Academy books in 2012. She joined AoPS full-time in January of 2016 in order to help work on the BA websites. Prior to working for AoPS, she worked as a designer for many years in the home decor industry as well as taught Adobe Illustrator courses. When not coloring for a living, she enjoys cycling, cooking, and creating.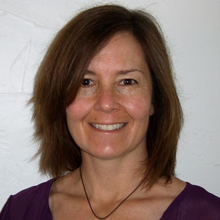 Greta Selman
Artist
Phyllis joined AoPS at the start of 2014. Originally from Maryland, she completed her B.S. at MIT in Materials Science and Engineering and continued on to finish her Ph.D. at UC-San Diego where she studied various materials on the nanoscale. In her free time, she likes to go to the beach with her dogs.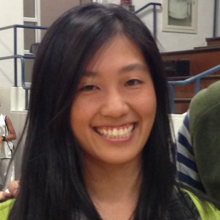 Phyllis Xu
Software Engineer
Interested in being a part of our team? Our main office is in sunny San Diego, CA, and we're always looking for more people to help us build enchanting educational experiences.
Check out our open positions.
This could be you!
Art of Problem Solving was founded by Richard Rusczyk in 2003 to create interactive educational opportunities for avid math students. Richard is author of several Art of Problem Solving textbooks, one of the co-creators of the Mandelbrot Competition, and a past Director of the USA Mathematical Talent Search. He graduated from Princeton University in 1993. AoPS marks Richard's return to his vocation - educating motivated students.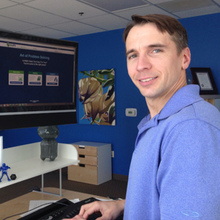 Richard Rusczyk
CEO
Dave joined AoPS in 2004. He is the author of several Art of Problem Solving textbooks. Dave earned the sole perfect score on the American High School Mathematics Examination (AHSME) in 1988 and was a USA Mathematical Olympiad winner that year. Dave graduated from Carnegie Mellon in 1992 with a BS in Mathematics/Computer Science and an MS in Mathematics. He went on to earn his Ph.D. in mathematics from MIT in 1997.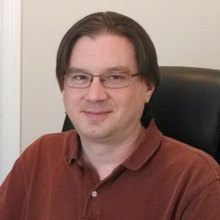 David Patrick
CFO
Jeremy joined AoPS in 2009. He earned his Ph.D. in mathematics from the University of Chicago in 2006 and was on the math faculty at MIT from 2006 to 2009. He once specialized in turning hard problems in geometry, algebra, and mathematical physics into easy problems in combinatorics and graph theory. Now he specializes in helping to redistribute mathematics from brilliant teachers to brilliant students.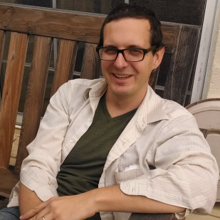 Jeremy Copeland
School Director
Grayson joined AoPS in 2015. He earned his Ph.D. in sociocultural anthropology from the University of California Santa Barbara. Grayson understands culture as the lens through which we assign meaning to the world and everything in it. He has conducted research, written, and taught about the various factors contributing to underrepresentation in STEM education and in the workforce. He loves animals, music, traveling, and sports.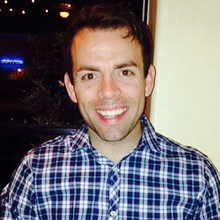 Grayson Maas
CCO
R.J. joined AoPS in 2016, shortly after completing his Ph.D. in Cinema & Media Studies at the University of Southern California, where he honing his research, writing, and teaching skills Previously, R.J. earned his B.A. in English from the University of California, Irvine and his M.A. in the same subject from The Ohio State University. In his spare time, he loves watching movies, reading, and playing board games.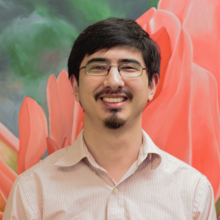 R.J. Ashmore
Kelcie joined AoPS in 2017. She holds her Masters degree in gifted education from Northwestern University, with a focus on the social and emotional needs of underrepresented students in gifted programming. Prior to joining AoPS, Kelcie worked as a diversity and inclusion practitioner for an independent school in St. Louis. In her spare time, Kelcie enjoys sewing, watching movies, and lurking in the comments sections of her favorite blogs.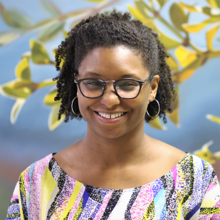 Kelcie Bartley
Dorothy joined AoPS in 2017. She holds a Ph.D. and M.A. in English from the University of Virginia and has been talking to people and asking questions about books and ideas since even before she learned to read. On her return to California from the East Coast, she celebrated by throwing out all her wool socks. She also likes making pickles, exploring the outdoors, and taking Scrabble just a little too seriously.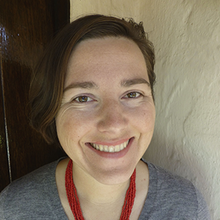 Dorothy Couchman
Tina is the office and shipping manager for Art of Problem Solving. She has been with AoPS since 2007. Tina graduated from the University of Nebraska with a Masters degree in Public Administration. Tina learned to love the California weather when she was a United States Marine stationed at Camp Pendleton, and couldn't wait to move back. She loves her fluffy dog Gizmo and bad vampire movies.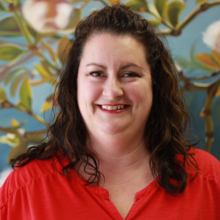 Tina Cruickshank
James joined AoPS in 2012. He received a PhD in electrical engineering and computer science, studying machine learning and linguistics, at UC Berkeley where he spent several years as a teaching assistant in engineering math courses. James has been tutoring and teaching math and science since high school. In his spare time, he applies math to boardgames, thinks of ballroom dancing as a Markov process, and is a novice kitchen scientist.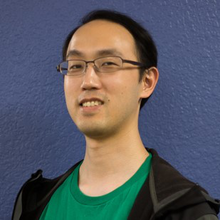 James Fung
Chris is the Procurement Administrator for AoPS Academy. She joined the Morrisville, North Carolina campus in 2014 and has since made her third (and hopefully last!) cross-country move to settle in sunny San Diego. Chris holds a degree in Paralegal Studies, has two beautiful daughters, and loves horror flicks.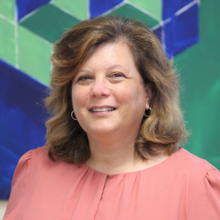 Chris Lang
Yating joined AoPS in 2016 and works on curriculum development. He came to US after earning his B.S. in mathematics from Peking University and received his M.S. in mathematics and Ph.D. in mathematics education from Ohio State. Before joining AoPS, he was an assistant professor at Old Dominion University. In his free time, he enjoys hiking, playing ping pong, and swimming.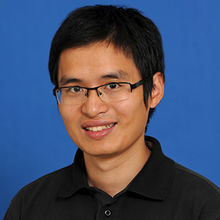 Yating Liu
In 2009, Tasha graduated with a math degree from Arizona State. She then joined Teach For America and taught at Willow Glen High School and KIPP King Collegiate High School, where she also served as Math Department Chair. In 2014, Tasha joined AoPS, where she has worn many hats. She currently is the Director of Teacher Training and Development for AoPS Academy. In her spare time, Tasha enjoys exploring San Diego's beaches.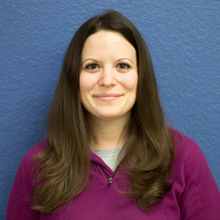 Tasha Moyer
Sonia joined AoPS in 2016 as their full time Accountant. She graduated from George Mason University with a Bachelors of Arts in Economics at the age of 20. She worked full time while she completed her Masters of Business Administration with a concentration in Finance at the age of 22. She moved to San Diego, CA in 2013 from Washington, D.C. and has loved it ever since!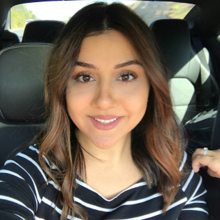 Sonia Parsa
Noah Prince joined AoPS in 2016. Before that, he taught math and coached quizbowl at the Illinois Mathematics and Science Academy. Noah earned his Ph.D. from the University of Illinois in 2008, having done his thesis research in graph theory. He also earned his B.S. from U of I in 2004. When not doing math, he plays with his three kids, reads novels, and eats lots of hummus.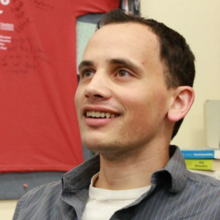 Noah Prince
Dustin first joined AoPS as an assistant in 2013, and he assisted the intermediate group at the Los Angeles Math Circle while studying math at UCLA. Dustin became interested in math through music, after he realized he'd need to actually learn some math in order to build digital audio synthesizers from the ground up. Soon after, math overcame his musical interests. Outside of math, Dustin is obsessed with endurance sports and training.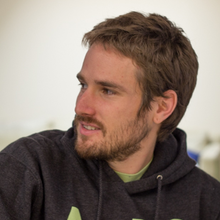 Dustin Ransom
Paul joined AoPS in 2009. Paul discovered QBasic on his computer when he was six years old and has been programming ever since. Before attending Harvard, he was a third-place winner at National MATHCOUNTS and a two-time perfect scorer on the American Mathematics Contest (AMC) 12. In his free time, he enjoys emacs, waterbending, musical instruments, talking about himself in the third person, and Pokémon Go (Team Valor!).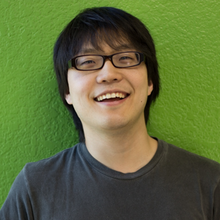 Ho Seung (Paul) Ryu
Mariela joined the Accounting and Human Resource team in September 2017. She is a native San Diegan and loves the outdoors. She graduated from Kaplan University in 2015 with a Bachelors of Arts in Business Administration. Mariela has worked in the finance department of San Diego State University and Thomas Jefferson School of Law. Currently, she is working on obtaining her Masters in Human Resources from Southern New Hampshire University.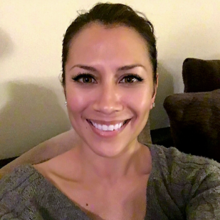 Mariela Sanchez
Naoki joined AoPS in 2005. He won first place in the 1993 Canadian Mathematical Olympiad, and represented Canada at the 1992 and 1993 International Mathematical Olympiads, winning a bronze and silver medal, respectively. A native of Toronto, Canada, Naoki earned a Bachelor's in mathematics from the University of Toronto, and a Master's in mathematics from Yale University. His interests include cycling and wine tasting.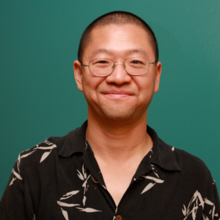 Naoki Sato
Melissa joined AoPS in 2016. She earned a BA in Comparative Literature from UC Irvine and an MA in English from UC San Diego. Along the way, she taught reading, writing, and grammar to students ranging from elementary school to college. Aside from books and words, Melissa enjoys pulling weeds, planting things, practicing Spanish, playing the piano, and petting her two cats.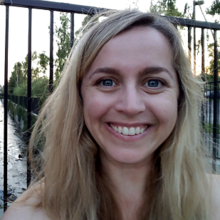 Melissa Schulz
Micah joined AoPS in 2012 and is a college student. His hobbies include tournament bass fishing and bow hunting in the off season. He loves old school rock and roll and hopes to graduate with his mechanical engineering degree in 2018.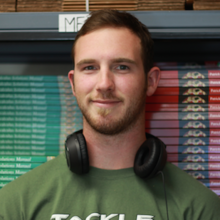 Micah Spence
Amy joined AoPS in 2013. She completed her Ph.D. in mathematics in 2001 at the University of California, San Diego and has taught math at an assortment of institutions in the mid-Atlantic states and at the University of Tennessee, where she also coordinated education and outreach for the Remote Data Analysis and Visualization Center. She enjoys sewing and knitting, especially projects with a mathematical flavor to them.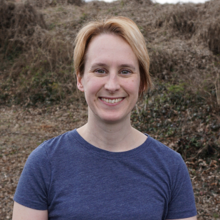 Amy Szczepanski
Deven joined AoPS in 2014 after earning both his Bachelor's and Master's degrees in mathematics from UCLA. While there, he led the Intermediate Circle at the Los Angeles Math Circle and played with electron lasers for fun. Outside of school, he attended MathPath twice as a counselor and attended the UCLA Logic Summer School as a student. In his free time, Deven enjoys solving logic puzzles and pondering about interesting math problems.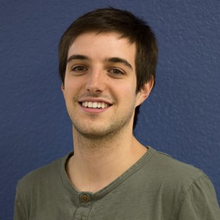 Deven Ware
Laura first joined AoPS as a middle school student in 2004, worked as a class assistant while attending Stanford, and was excited to join AoPS full-time soon after graduating in 2014. She's loved math and teaching for a long time, whether going to math meets, attending math camps, or coaching a MATHCOUNTS team. In her spare time, she enjoys photography, working on crafts, learning new styles of dancing, and eating extremely dark chocolate.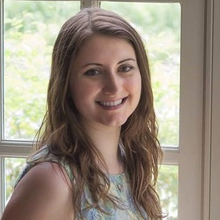 Laura Zehender
Interested in being a part of our team? Our main office is in sunny San Diego, CA, and we're always looking for more people to help us build enchanting educational experiences.
Check out our open positions.
This could be you!